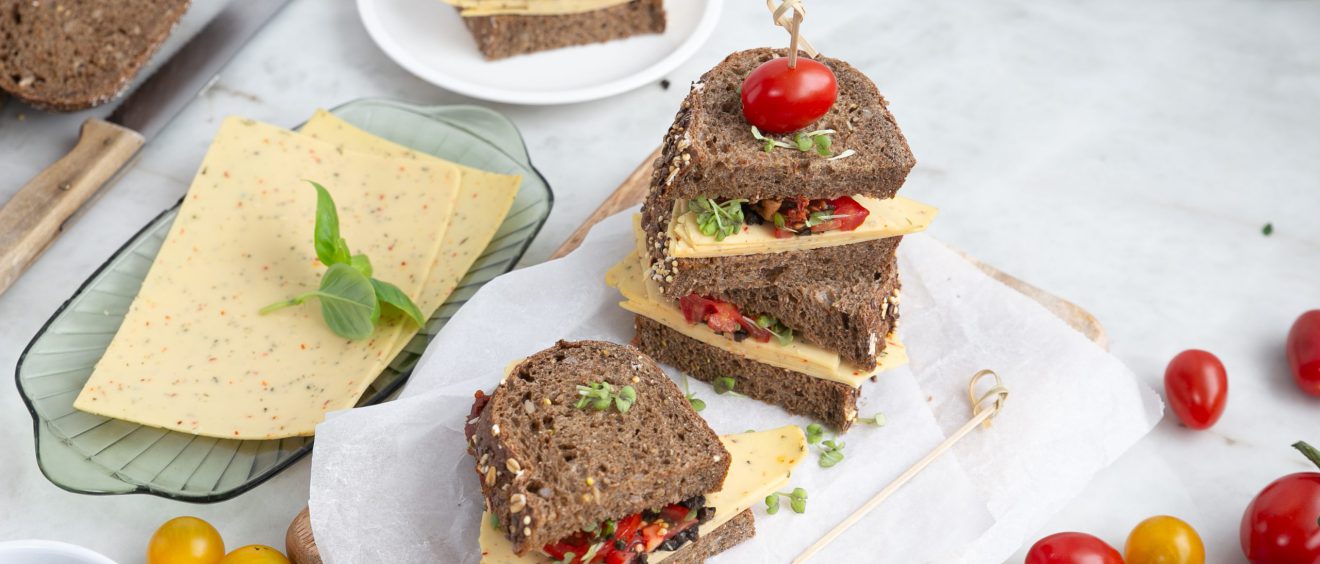 Staphorster Italian Herbs Sandwich
Cheese and tomatoes are a classic combo. But have you tried two types of tomatoes yet?

Ingredients for 2 servings:
WildWestLand Staphorster Fromance Italian Herbs
4 slices of bread
2 tomatoes, sliced
10 sundried tomatoes
4 tbsp black olive tapenade
Preparation:
– Add slices of Staphorster Fromance Italian Herbs to the slices of bread.
– Spread the black olive tapenade onto the cheese.
– Add the fresh tomatoes
– Add the sundried tomatoes. Tomato galore!