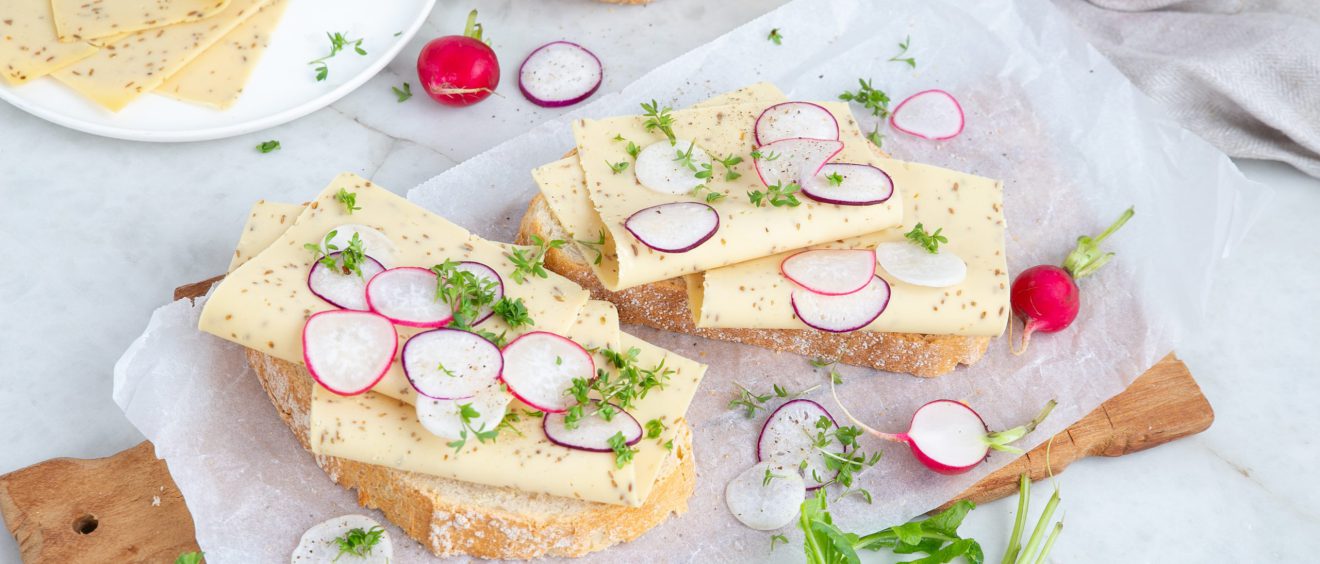 Staphorster Cumin Sandwich with Radish & Cress
Haven't decided on your lunch yet? We picked this sandwich for you.
Ingredients for 2 servings:
4 slices of WildWestLand Staphorster Fromance Cumin
4 slices of sourdough bread
6 radishes, thinly sliced
Cress
Preparation:
– Put two slices of Staphorster Fromance Cumin on each slice of sourdough bread.
– Add the sliced radishes.
– Garnish with cress to taste. Easy peasy, right?