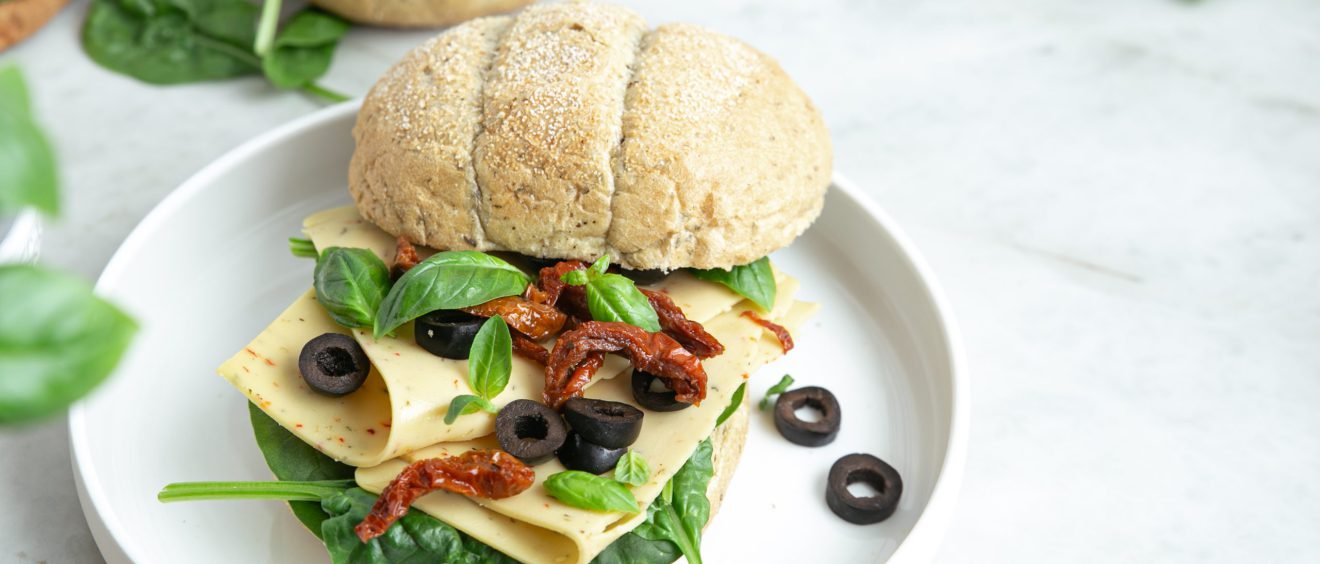 Italian Roll
Attenzione, prego! Looking for some Italian vibes? This sandwich is just what you need.
Ingredients for 2 servings:
WildWestLand Staphorster Fromance Italian Herbs
2 Italian rolls (Italiaanse bollen)
200 gr baby spinach
1 tbsp olive oil
10 sundried tomatoes
10 black olives, sliced
A handful of basil
Preparation:
– Cut the rolls in half.
– Put spinach on both sides and drizzle on some olive oil.
– Add a slice of Staphorster Fromance Italian Herbs. Or two. Or three. We don't mind.
– Add the sundried tomatoes and olive slices.
– Garnish with some basil. Buon appetito!