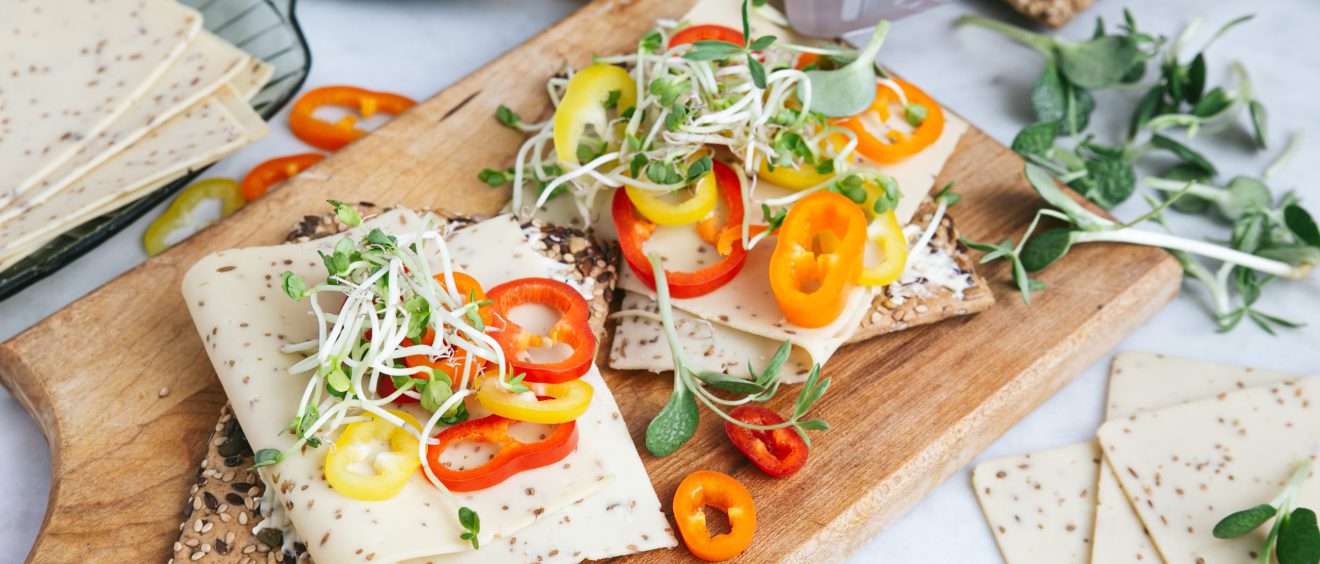 Classic Cumin Cracker
Looking for an easy, but tasty, quick snack? These crackers will do the trick.
Ingredients for 2 servings:
WildWestLand Staphorster Fromance Cumin
4 crackers
2 tsp plantbased margarine
100 gr pointed pepper
Sprouts
Preparation:
– Slice the pointed peppers.
– Add a generous layer of plantbased margarine to your crackers.
– Now add the best looking slices (spoiler: they're all perfect) of Staphorster Fromance Cumin.
– Top off with the pepper and garnish with as many sprouts as you want.