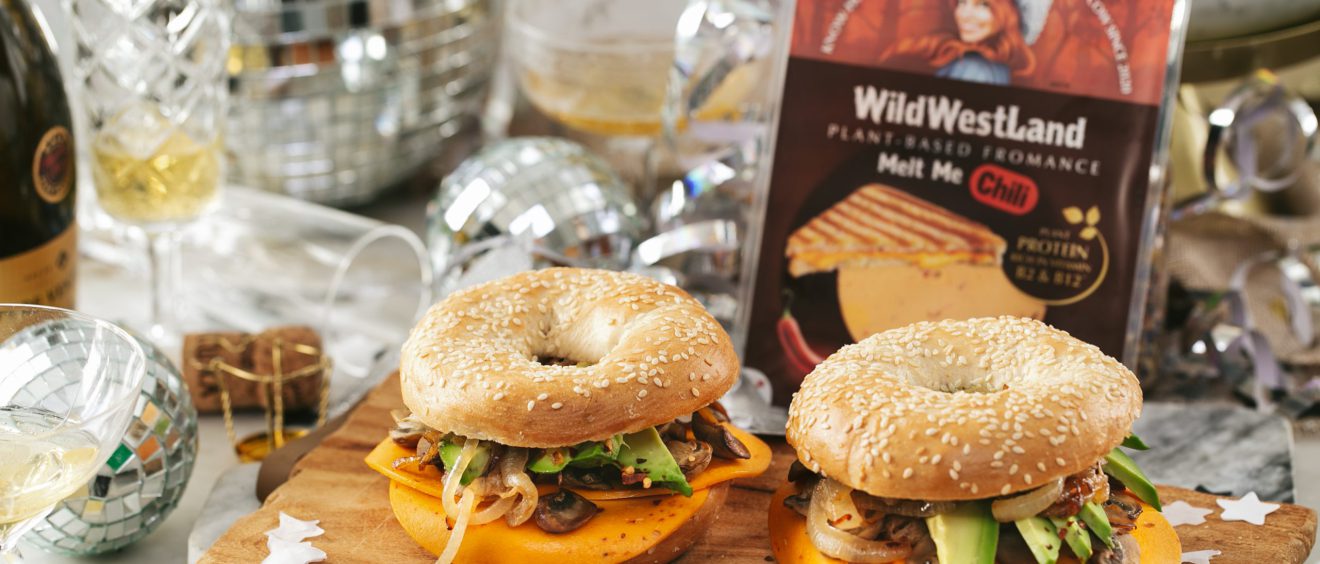 Hangover Bagel
Because you have better things to do than cooking (Watching Netflix, spending all day in bed, pulling yourself together to visit family for example), we made this recipe as easy as we could. With the amazing plantbased mayo by The Mayo Sisters and our Melt Me Chili, so your hangover will be gone before you know it.
Ingredients:
4 bagels, cut in half
8 slices WildWestLand Melt Me Chili
Aioli by The Mayo Sisters
Oil for frying
1 red onion, cut in halved rings
Leaves of 2 sprigs of thyme
250 grams of mushrooms, in slices
1 avocado, sliced
2 tbsp balsamic vinegar
Salt and pepper to taste
Preparation:
👉 Heat up a spoonful of oil in a frying pan and fry the onions on low heat for about 10 minutes until golden brown.
👉 Add the mushrooms and thyme and fry on high heat. Deglaze with the balsamic vinegar and add salt and pepper. Let the moisture evaporate.
👉 Promise yourself that you're never going to drink this much again. Spread a generous layer of The Mayo Sister's aioli on the bagels.
👉 Add two slices of Melt Me Chili and top with the onion and mushrooms.
Bake the bagels in a preheated oven at 160 degrees for 5 minutes. Take a powernap in the meantime. Don't forget to set your alarm!
👉 Finish off with the slices avocado and, because you can, put some aioli on top of the bagels, too.
👉 Enjoy accompanied by a couple glasses of water and a paracetamol.