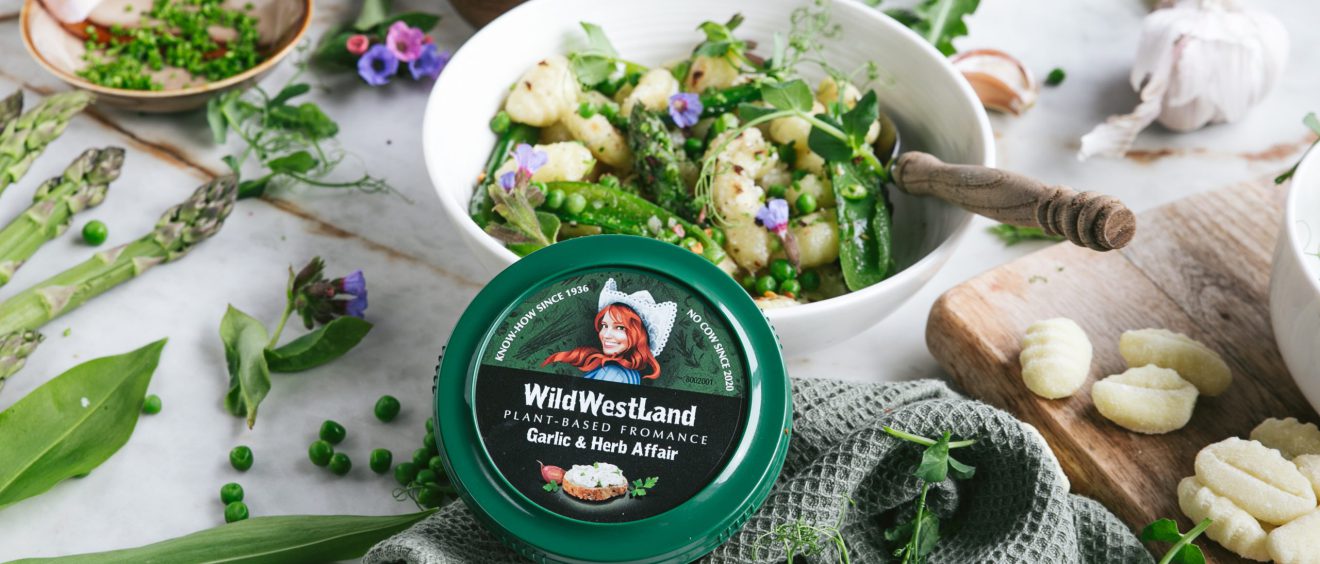 Gnocchi loves Garlic & Herb Affair
Pronouncing it isn't easy, but gnocchi is always a hit. 🤠
Especially when you upgrade it with WildWestLand Garlic&Herb Affair and loads of veggies. 🧄
Ingredients:
1 tub WildWestLand Garlic & Herb Affair
1 garlic clove, finely chopped
500 gr gnocchi
100 gr green asparagus
100 gram sugar snaps, halved
100 gr peas
Chili flakes to taste
Cooking oil
Spring onion and edible flowers
Preparation:
👉Heat oil in a pan on medium high heat.
👉Fry the garlic, asparagus and sugar snaps for 5 to 8 minutes.
👉Add the peas and fry for 1 minute.
👉Bring a pot of salted water to a boil. Cook the gnocchi according tot he packaging. Save some of the cooking liquid.
👉Mix the Garlic & Herb Affair with a dash of cooking liquid. Bring to taste with salt and pepper.
👉Garnish with the chili flakes, spring onion and edible flowers.
Bon appétit!