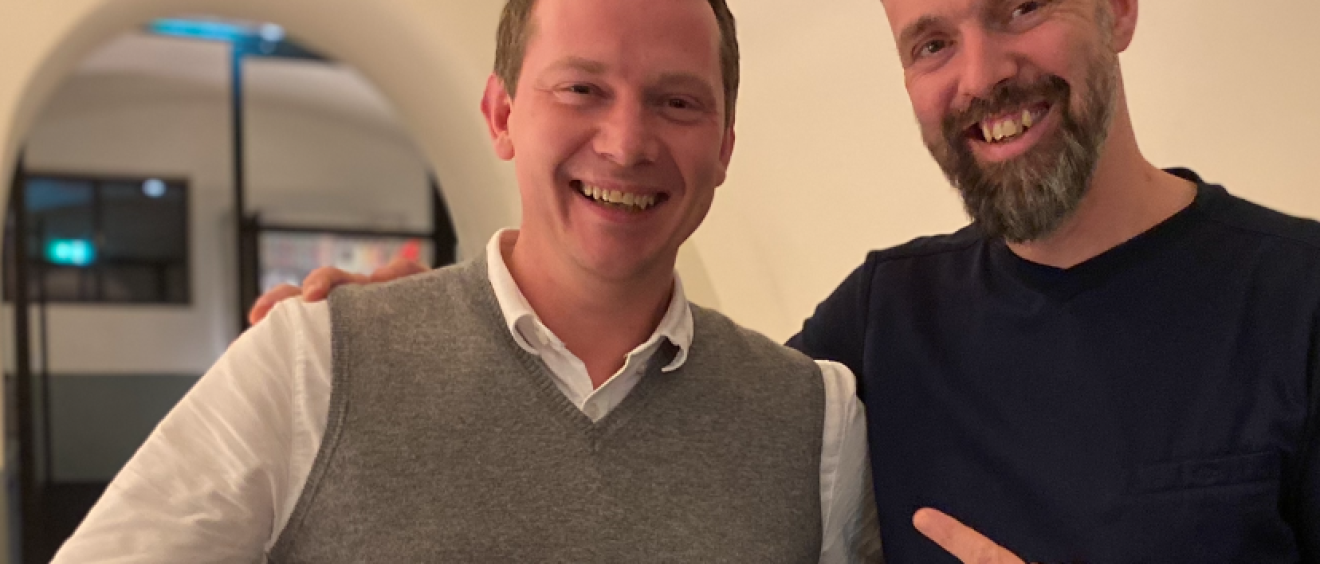 Our chef Dennis met up with the chef at restaurant De Nieuwe Winkel
Creating a better world requires teamwork and collaboration.
Which is why our chef Dennis Wiemelink met up with Emile van der Staak, chef at restaurant De Nieuwe Winkel.
Now, De Nieuwe Winkel is the plantbased cream of the crop. They were declared the best plantbased restaurant in the world (!) at the Gastronomic Forum in Barcelona. They have two Michelin stars to their name and one Michelin Green Star.
They are also working on making plantbased cheese, which is where WildWestLand comes in. Why wouldn't we join forces to work towards our common goal?
The first meeting was a hit. As a lover of plantbased food, Dennis particularly enjoyed the pumpkin goodness and the fermented chestnuts that Emile served him.
The second meeting will happen soon. Cheers to a possible collaboration in the future.