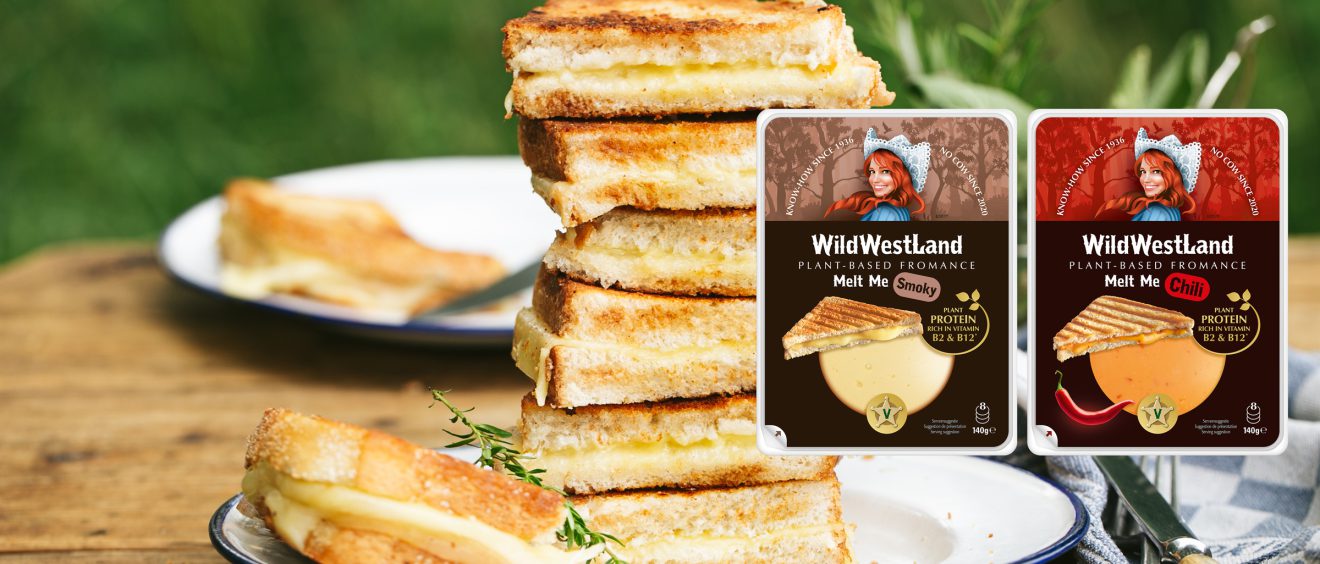 New: Melt Me
Yes, it's here!
Good news for toastie addicts with plant-based aspirations – and a great leap for us, since Melt Me is our first move into the semi-hard cheese department. In addition to the spreads and dips, you can now enjoy Melt Me and give your grilled cheese game a wild upgrade. Let me introduce you to:
Melt Me Smoky
Our great love for smoked cheese made Melt Me Smoky see the light of day. And son of a gun, did it turn out neat. Rich, smoky and soft – the start of what might just be the best plant-based grilled cheese sandwich you ever sunk your teeth in.
Melt Me Chili
The spicy Melt Me Chili is a total hottie on both toastie and vegan burger. Goes great with fresh and sweet toppings like pineapple or mango.
Where can I find it?
Melt Me Chili and Smoky are now available at Albert Heijn across the Netherlands. Smoky made it across the border to Albert Heijn Belgium as well.