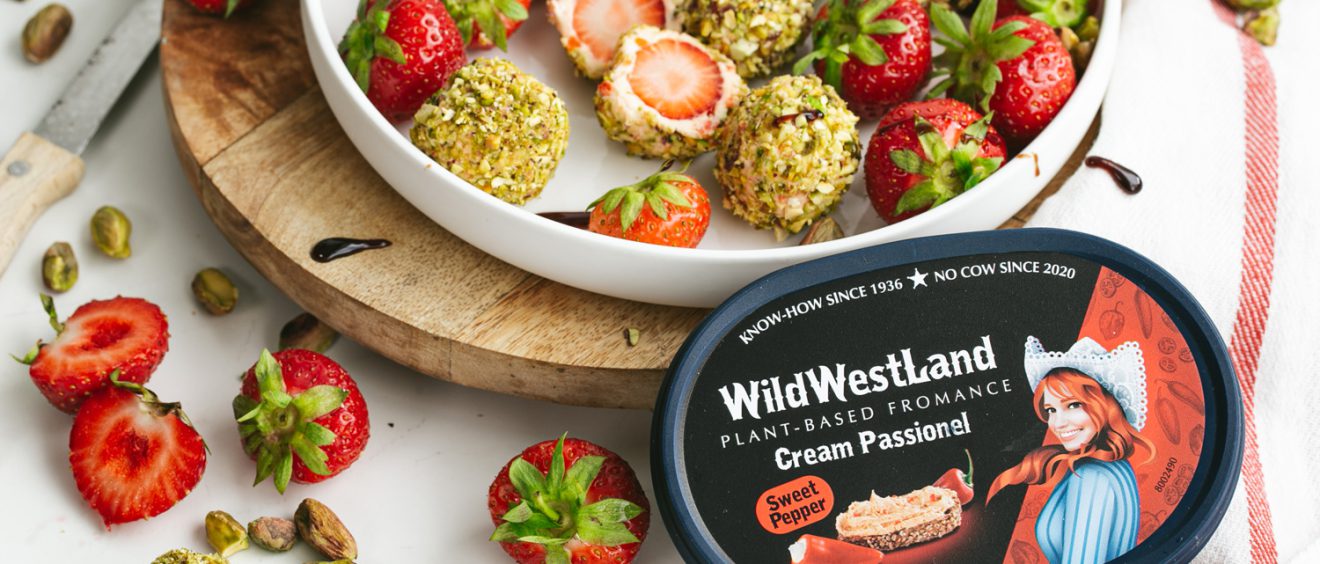 Spicy Strawberry Bonbons
What's better than curling up on the couch with a blanket and a cup of tea? Doing exactly that, but throwing these strawberries in the mix.🍓
Recipe for Spicy Strawberry Bonbons
Ingredients:
15 small strawberries, rinsed and with the top removed
3 tbsp of pistachios, chopped
1 tub of WildWestLand Cream Passionel Sweet Pepper
Optional: balsamic syrup
Preparation:
Put your chopped pistachios in a bowl.
Now, prepare to get your hands dirty. Add a spoonful of WildWestLand Cream Passionel Sweet Pepper to the palm of your hand and flatten it a bit.
Add a strawberry to it and gently sculp the spread around it. 🍓 This does not have to reach the level of Michelangelo's David, don't worry.
Once the strawberry is fully covered, roll it through the chopped pistachios.
Repeat with all the strawberry's, lick your hands clean and put the bonbons in the freezer for 10 minutes.
Add balsamic syrup if you want. Easy as pie! 🍓