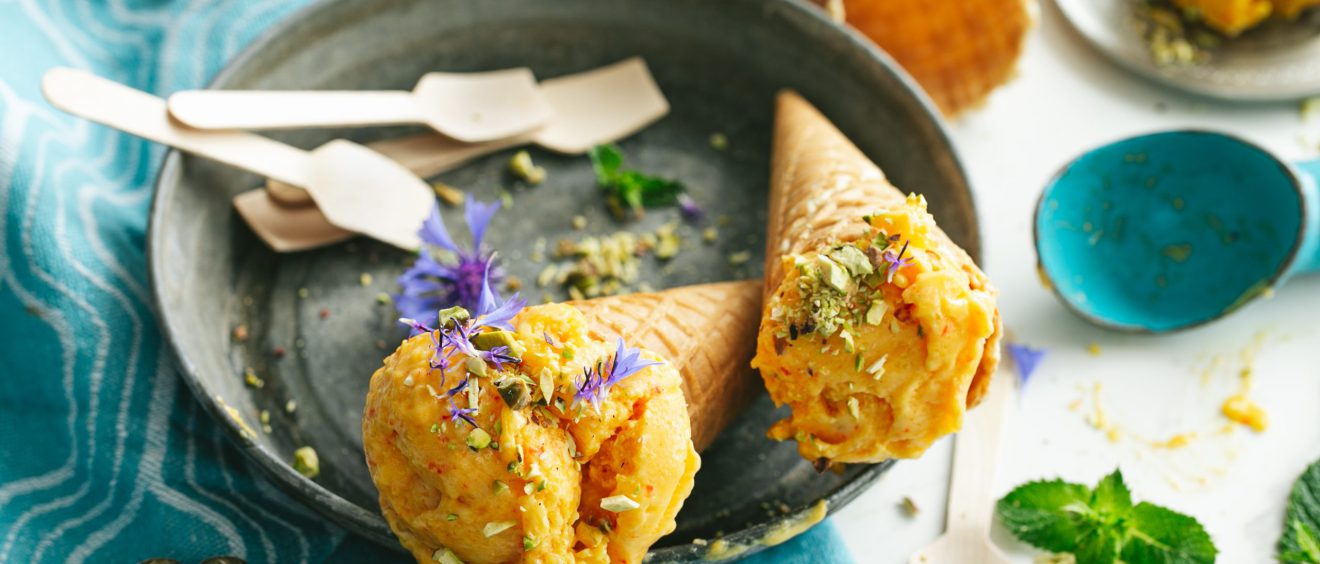 Spicy vegan mango ice cream
Need a quick treat? Try this super tasty 2-ingrediënt spicy mango ice cream recipe. It's vegan!

Serves: 4 
Preparation time: 10 minutes
Ingredients:
250 gr frozen mango cubes
1/2 tub WildWestLand Cream Passionel Sweet Pepper (find it at Albert Heijn)
For extra wow factor:
sprig of mint
2 tbsp chopped pistachios
Edible flowerpetals
Preparation:
– Puree the frozen mango with half a tub of WildWestLand Cream Passionel Sweet Pepper in the food processor until smooth. Hell of a noise, but worth it.
– Now you have ice cream. Spoon into 4 small bowls to share (or in 1 large one for yourself), sprinkle with the chopped pistachios and garnish with mint and flowers. Boomshakalaka.
Tips:
Not serving right away? Store the ice cream in a sealed container in the freezer. Take it out of the freezer 15 minutes before serving so it can soften up a bit.
And do try this cool trick with frozen pineapple or peach instead of mango, too!