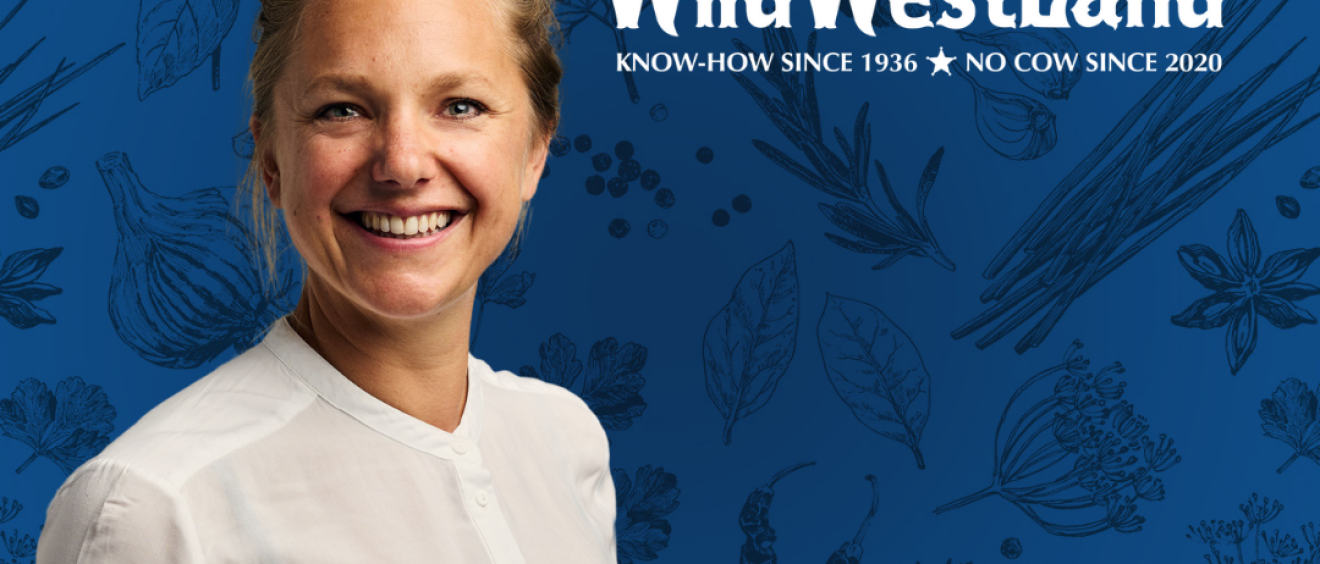 Meet our new general manager, Marthe!
We proudly announce our new Chief Cowgirl: Marthe Commandeur! As the new WildWestLand general manager she is ready to dive head first into a lot of crazy adventures. Being the former manager of the (plantbased) cheese department of Albert Heijn', Marthe holds the reins & I bet you can't wait to get to know her:
She's going to ensure our products are top notch quality at all times and she'll help conjure up new products, flavours, innovations and packaging. A true jill-of-all-trades, don't you think?
She wanted to be a part of the WildWestLand crew because she wants to make plantbased cheese so good that even the most seasoned cheese lover will be convinced to choose vegan. On to a better world, my dears.
With crackers, a baguette or veggies to dip in; she can't get enough of our Garlic & Herb Affair. Can you blame her?
Her cheesy pleasure is a Dutch classic: aged cheese on bread. You can't go wrong with a good ol' boterham met kaas. She'd love to veganize aged cheese without having to give up any of the good stuff like the taste or the mouthfeel. Let's get at it, Marthe!
She loves all animals so choosing a favourite is hard, but right now she's going for foxes. Because it's her son's favourite animal currently and because she likes 'em red. Obviously.
In her free time you can find her strolling around her hometown of Amsterdam, enjoying all the culinary and cultural aspects of it. Together with her partner Henk and her two kids: Stella (7) and Faas (4).
Welcome on board Marthe – Never a dull moment in WildWestLand!