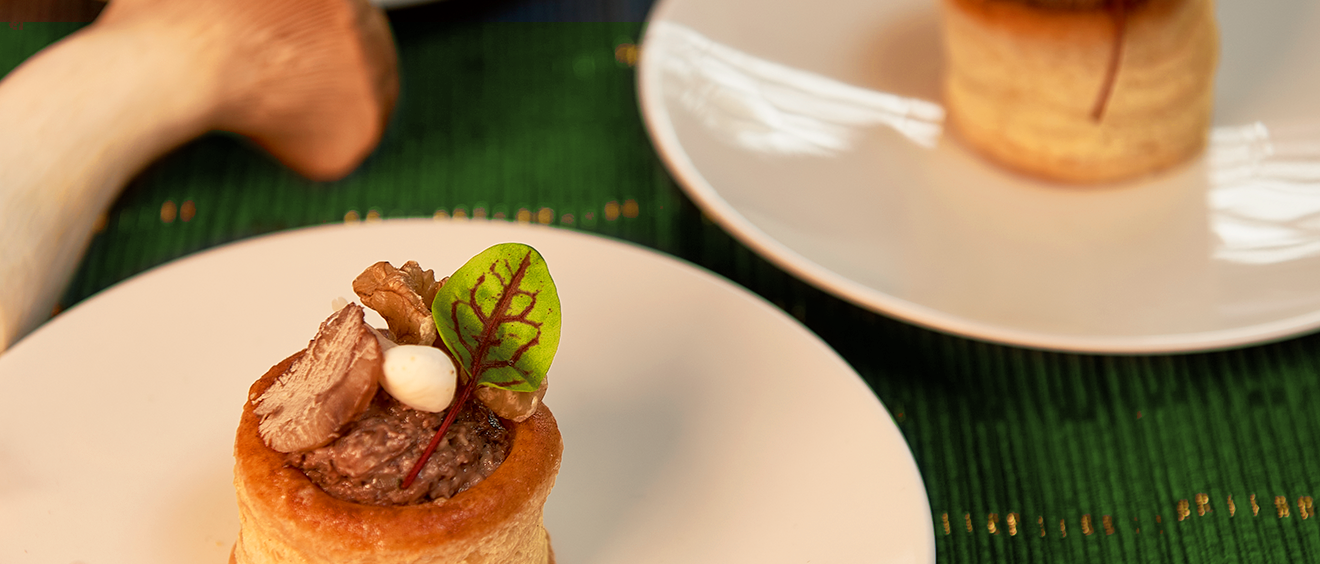 Pastries filled with wild mushrooms, walnuts and Garlic & Herb Affair
If these don't give you winter vibes, I don't know what does. I might even have to exchange my cowgirl hat for a knitted version. Pastries like your grandma made them, but vegan (so even tastier, but you shouldn't tell her I said that).
Ingredients:
1 tub WildWestLand Garlic & Herb Affair
2 tbsp frying oil
1 small onion, chopped
1 clove of garlic, chopped
150 gr wild mushrooms, chopped into cubes
Salt and pepper to taste
50 gr chestnuts, cooked and chopped
3 twigs of thyme, chopped
1 tsp miso (optional)
2 twigs parsley, chopped
4 vegan pastries (ragoutbakjes)
For garnishing:
4 walnuts, cut in half
4 leaves of parsley
4 slices of chestnut
Preparation:
Preheat the oven at 160 degrees. Heat up some oil in a frying pan. Before you fry the onion on low temperature, take the WildWestLand Garlic & Herb Affair out of the fridge. When the onions are soft, increase the temperature and add the mushrooms and garlic. Add salt and pepper to taste. Fry the mushrooms until they don't release any more moisture.
Heat up the pastries in the oven for 6 minutes. After that, mix the thyme, miso, parsley and the chestnuts with the mushrooms and let the mixture cool a little. When cooled a bit, mix in the WildWestLand Garlic & Herb Affair. It should be a thick mass. If it's too runny, let it stiffen up in the fridge a bit. Fill the pastries with the mixture and top off with the parsley, walnut and chestnut for some extra fanciness. Yes, you may kiss the chef.