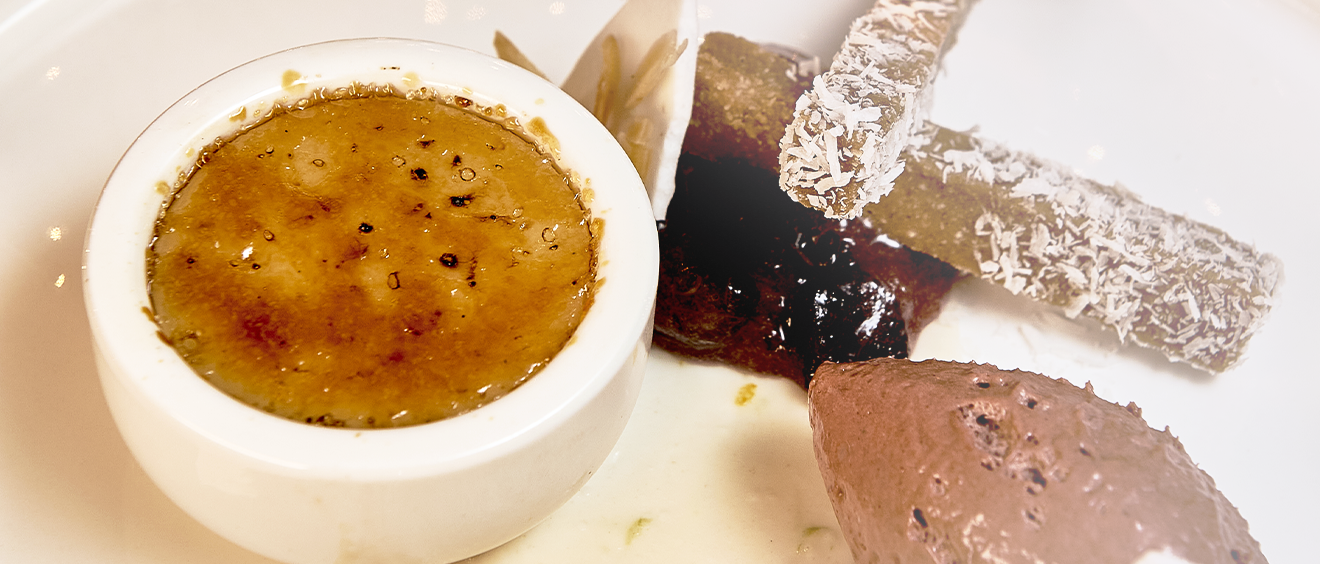 Crème Brûlée with vanilla and lemon
Is there anything better than breaking the sugary layer on a crème brûlée? I don't think so. Besides the actual eating of the dessert itself, of course. This vegan crème brûlée is creamy, sweet and just what you need.
Ingredients:

75 gr Cream Passionel
250 gr plant-based milk
2 tsp agar agar
15 gr potato starch
60 gr sugar
Salt to taste
Zest of ½ lemon
1 tsp vanilla essence
A pinch of kurkuma
Cane sugar
You'll also need:
4 oven-proof small bowls
crème brûlée torch
Preparation:

Bring 150 gr of the plant-based milk to a boil and add the agar agar. Stir well, boil for 1 minute and add the sugar. Make a paste with the remaining 100 gr of plant-based milk, the potato starch, salt, lemon zest, vanilla and kurkuma and add to the boiling mixture in your pot. Boil for one minute while stirring constantly. Take the pot off the heat and mix in the Cream Passionel.
Fill 4 oven-proof bowls with your mixture and let it stiffen in the fridge for at least 4 hours. Top the bowls with cane sugar. Throw out the excess sugar and burn with a crème brûlée torch carefully until nice and crispy. Now resist the urge to break all the crispy sugar layers with a spoon until serving.