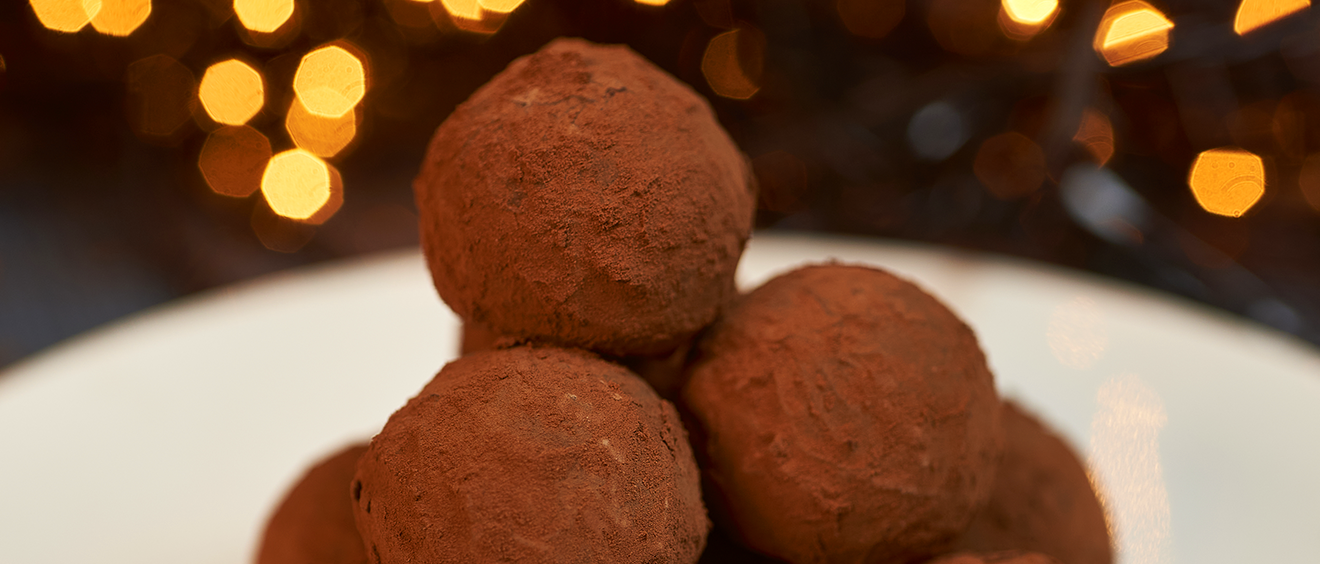 Chocolate truffles with espresso
There are two ways to my heart. Of course, the first one is with plant-based cheese. The second one? Bonbons! Especially these plant-based ones with a creamy, raspberry filling. Anyone not making these is seriously missing out!
Ingredients:
60 gr dark chocolate
110 gr WildWestLand Cream Passionel
50 ml espresso
30 gr maple syrup
1/8 vanilla pod
zest of 1/5 lemon
pinch of seasalt
50 gr melted dark chocolate
100 gr cocoa powder

Preparation:
Melt the chocolate. Mix all the other ingredients, besides the WildWestLand Cream Passionel, with the espresso and stir until it has all melted in. Mix this with the chocolate and finish with the Cream Passionel. Let the mixture stiffen in the fridge for at least 2 hours. Use an ice cream scoop to form little balls and let them set in the freezer.
When frozen, get yourself a pair of gloves. No fancy ones, because your hands will get dirty. Cooking-proof ones are preferred 😉 Rub some chocolate on your hands and roll the frozen balls between your hands. When they are completely covered in chocolate, give them a cocoa powder bath. I know it's hard, but try to wait until they have reached room temperature before you eat them. By the bucketful, I bet.