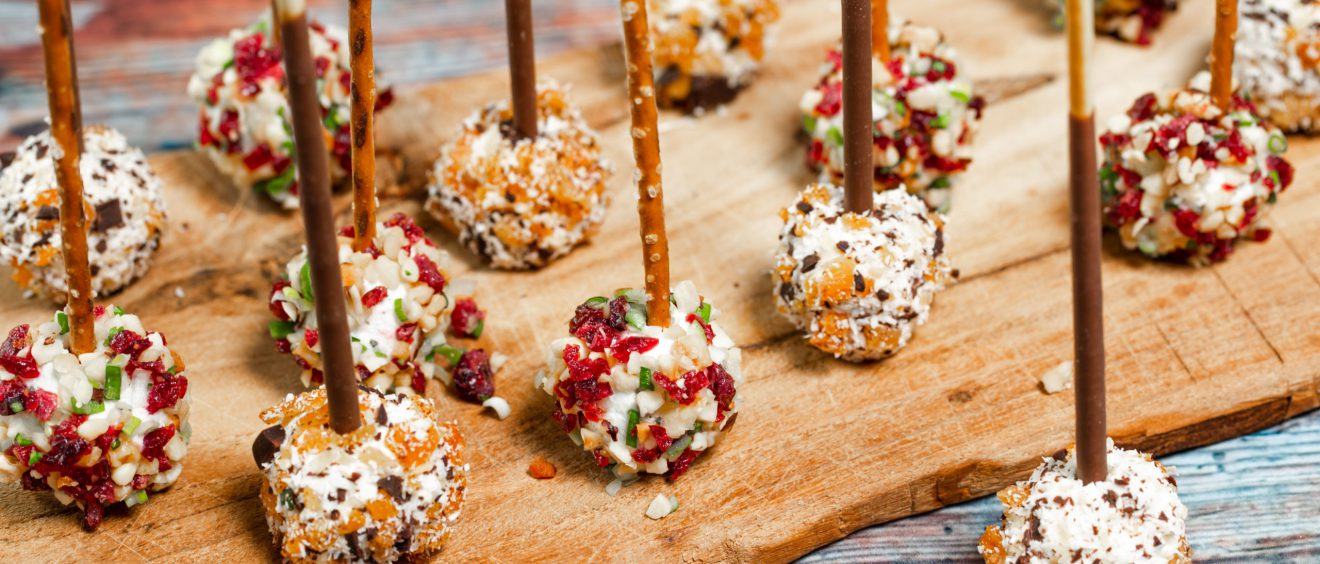 Garlic & Herb Affair Appetizers
How about we make apero-hour more of a thing in Dutch culture? This recipe volunteers as a new classic. Right next to the plant-based bitterballs.
For about 10 bites:
1 tub of WildWestLand Garlic & Herb Affair
2 tbsp dried cranberries, finely chopped
1 spring onion, keep chopping finely
2 tbsp hazelnuts, you guessed it: finely chopped
10 salty sticks
Preparation:
– Mix your finely chopped goodies – cranberry, spring onions, hazelnuts – in a bowl with a low rim.
– Transform the Garlic & Herb affair into 10 sort of equally sized balls and roll each one in the chopped goods until evenly covered. If you listen closely, you can hear the balls giggle in delight as you do this.
– Cover and leave in the fridge for half an hour to firm up.
– Time to serve? Embellish each one with a salty stick and make your entrance.
Note: If you're not a salty sticks person – they're pretty good served with crackers, too.